AUREA 4 S.L.
PROMOTIONS AND CONSTRUCTIONS
Promotions and Constructions Aurea 4 S.L. © 2014




Detached housing
Multifamily housing
Industrial
Urbanism and landscaping
Reinforcement of structures
Aluminosis
Roofing and waterproofing
Facades
Installation of lifts
Overhaul of commercial
Courtyards, hallways and stairs
Technical inspection of buildings (ITE)
Technical architect and engineer
Project development
Energy performance certificate
Processing and advice
Full or partial funding
Credit to the community
INTEGRAL REHABILITATION OF BUILDINGS
ADMINISTRATIVE MANAGEMENT
CONSTRUCTION OF NEW HOUSE
Processing permissions
Processing grants
Our company specializes in the Promotion and Construction of new buildings and the Partial and Comprehensive Rehabilitation within the building company.
We offer experience in the sector, with the aim of offering management and professional service we have gained in recent years.
The company also has accreditations, insurances and training of personnel necessary to carry out the activities of the sector.
The professionalism and expertise of our technical and production staff, together with the use of materials from leading brand guarantee, allow us to offer the best solutions that time to rehabilitate a building, are applicable.
Also in the Construction of new buildings, plan, manage and build the work required by the customer, taking care to perform all necessary for the construction of single-family or multifamily housing process.
Aurea4 S.L., offers knowledge and advice from our Technical Service for Projects, issue certificates or reports and accompany the corresponding economic assessment.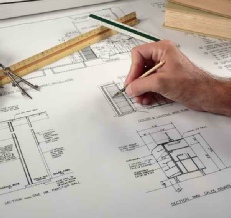 Consider our technical services for perform your project.